Personal Works | Street animals around the world
A series of paintings were selected as winning illustrator of The Illustrator Exhibition of Bologna Children's Book Fair in 2021. I painted lovely animals that I met when traveling.
2021年イタリア・ボローニャ国際絵本原画展の受賞作です。旅で出会った道端の動物たちを描きました。
#1  A sleeping dog in Tainan (Taiwan)
#2  A stretching cat in Nagasaki (Japan)
#3  A gazing cat in Teshima (Japan)
#4  A dazed dog in Chiang Mai (Thailand)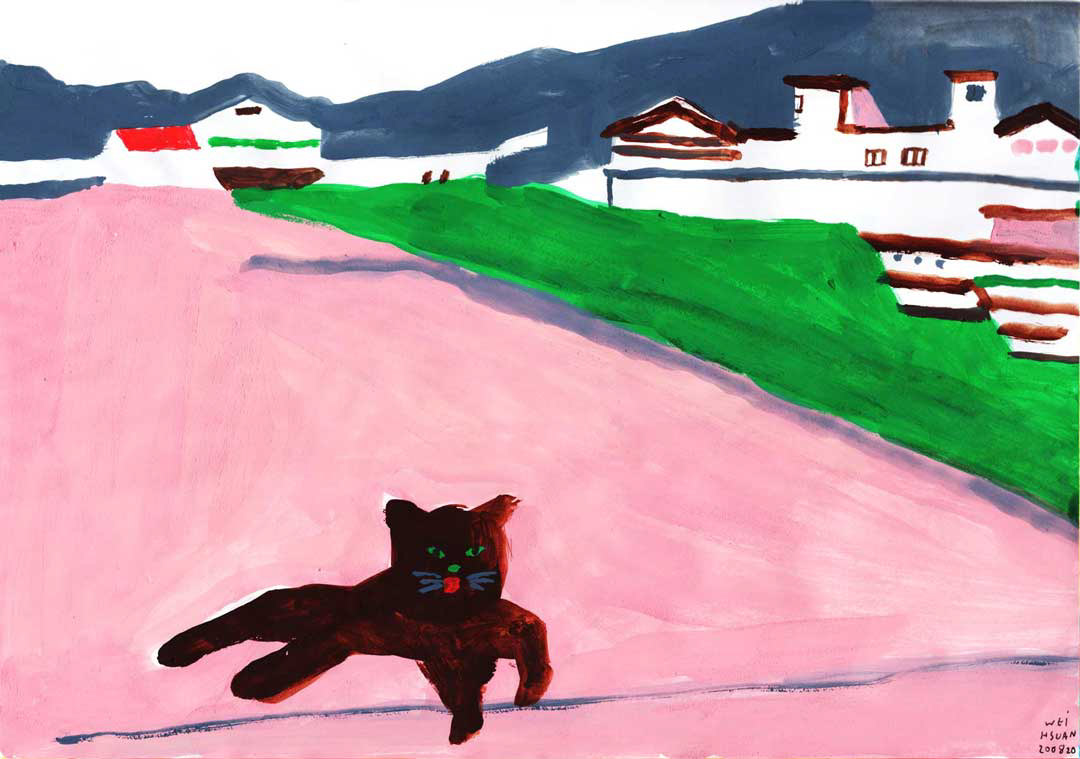 #5  A yawning cat in Naoshima (Japan)
The Bologna Children Book Exhibition at Itabashi Art Museum (Tokyo)
Animation for promotion of Taiwan Featured Artist of 2021 Bologna Children Book Festival
Now I am still keeping recording them...
今も道端の動物たちの姿を描き続けていきます。ひとまず100匹を目指しています。
A seagull was resting at pier 39 in Los Angeles. (America)
 A wandering ox in Chiang Mai. (Thailand)
A white dog felt so hot in Taitung. (Taiwan)
Two cats were waiting for the old lady coming to feed them in Tokyo. (Japan)
Two cats were resting on the roof in Chiang Mai. (Thailand)
A black cat was gazing at me in Tokyo. (Japan)
 A dog of the souvenir shop in Karuizawa. (Japan)
A cat was guarding the oyster shop in Hiroshima. (Japan)